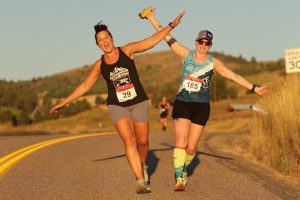 Congrats to all of the runners in the 2023 Pocatello Marathon races! We hope you had a terrific day and can't wait to see you back next year.
Course and finish line photos are ready for viewing!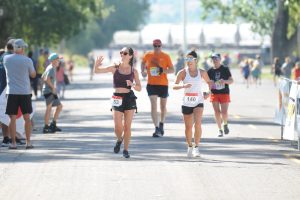 We took thousands of course and finish line photos, which are all sorted! We're trying something new this year…ALL OF YOUR PHOTOS ARE FREE!!!  Have fun with them – we sure had fun taking them! You'll be able to download all of your photo files at no charge, but if you want to actually make prints, you can do that too. Find you photos at this link  https://www.flashframe.io/search/2332/
We use bib tagging software which is never as accurate as a human being so if your bib # doesn't show any photos you can surely give me a call, and I'll do my best to find you! However, if your bib wasn't showing (or if it was on your back or on the side of your leg) you may not have gotten picked up. Check the unidentified photos album.
Also, Like Mary McAleese Photography and Gate City Sports on Facebook!