Register Now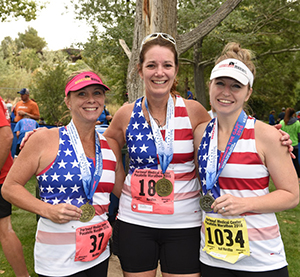 Portneuf Medical Center Pocatello Marathon – Running the Gap 19th Annual Portneuf Medical Center Pocatello Marathon, Saturday, September 1, 2018.
Register now
!
Photos
Congrats to all of the runners in the 2017 Pocatello Marathon races! We hope you had a terrific day and can't wait to see you back next year.
Your course and finish line photos are ready for viewing…
click here and enter your bib number
.
For those of you who pre-ordered your photos, simply put them in your cart and download them. All other photos are $5.00 each and are available as a download or 4×6 print.
We used bib tagging software for the first time, so hopefully, your individual photo galleries are complete. If your bib wasn't showing, we had no way of identifying you so give me a call if that's the case and we'll see what we can do.
See you next year! Mary McAleese Gate City Sports 208-604-0123
Also, don't forget to LOVE (ok – you only get to "Like")
Mary McAleese Photography and Gate City Sports on Facebook!
.
Virtual Race Bag
Virtual Race Bag will be back in 2018 with more great offers. Make sure you watch for your email invitation to our 2018 Virtual Race Bag about Wednesday or Thursday of race week.
The Virtual Race Bag is an online $chwag bag with great offers from our event sponsors and other national running companies. Their individual coupons have their own designated expiration date, but you must claim and save those coupons within about two weeks of our race.
Like us on Facebook – following for event updates and great FAB Friday giveaways throughout the year!
Love our event? Share your comments with marathonguide.com or email any suggestions to pocatellorun@gmail.com.