Portneuf Medical Center Pocatello Marathon – Running the Gap
Run the Gap

Saturday, September 3, 2016

!
Join us Saturday, September 3, 2016 for the 17th Annual Portneuf Medical Center Pocatello Marathon for a fast and scenic course. 2015 was a great year with Justin Park (Sandy, UT) claiming his 4th overall title, past marathon champion Mike Knutson (Baker City, OR) returned and claimed half marathon title, and Keysha Stutz (Rexburg, ID) not only won her first title on our course, but she is the first women to run a sub 3 hour and Keysha set the new women's course record with a 2:57:06! Way to go Justin and Keysha in leading the way to the Pocatello Marathon again being one of the top marathons with the highest percentage of runners finishing with a Boston Qualifying time (per marathonguide.com) – just outside the top 30 at 16.7%. Last year's champions have been invited to attend – Keysha is registered and set to run down another Pocatello Marathon title.
Photos
Mary McAleese of Gate City Sports will be on course and at the finish line to catch over 7,000 photos again this year. These photos will be tagged for easy finding so make sure you have your race bib visible. Viewing photos and orders available through  gatecitysports.com – Great prerace low price offer of all your digital photos from our event – just $5.00!! Add it to your cart when registering or add it to your registration by August 1, 2016! Also, don't forget to LOVE (ok – you only get to "Like") Mary McAleese Photography and Gate City Sports on Facebook!
Virtual Race Bag:
Virtual Race Bag will be back in 2016 with more great offers. Make sure you watch for your email invitation to our 2016 Virtual Race Bag about Wednesday or Thursday of race week.The Virtual Race Bag is an online $chwag bag with great offers from our event sponsors and other national running companies. Their individual coupons have their own designated expiration date, but you must claim and save those coupons within about two weeks of our race.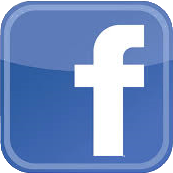 Like us on Facebook – following for event updates and great FAB Friday giveaways throughout the year!
Love our event?
Share your comments with marathonguide.com or email any suggestions to pocatellorun@gmail.com.